Our language school offers Spanish courses as group courses, in private lessons, as online courses and as business courses.
Directly at Leonrodplatz - Maria-Luiko-Str. 7 in Munich
Our Language School offers many Benefits
Free counseling and level assessment of your current skills in the language
Give us a call on +49 (0)89 / 69 39 73 07 or use our contact form.
Highly qualified teachers
Our highly qualified language teachers are native speakers with an academical background.
Certificate acknowledging your skills
Upon course completion you receive a certificate acknowledging your language skills.
Let your family or friends participate for free
You can let family members or friends participate in you private course for free.
No additional fees
In our language school, you only pay for the lessons you order. You don't have to worry about any admission fees, contract cancelation or anything like that, since they do not exist or are not needed in our language school.
Small groups in the group courses
The small groups with normally four or five participants ensure that each participant gets enough attention and support to learn the language.
Great accessibility
Our language school is located directly at Leonrodplatz, which is conveniently reached by tram (Leonrodplatz) or by subway (Maillingerstr. or Theresienstr.). There are also plenty of parking lots in the area if you prefer arriving by car.
Learning Spanish in our Language School
Our language school offers the Spanish language course that suits your needs. Choose between group courses, private lessons, online courses and business courses. Since we offer all levels, you can be sure that you will learn Spanish efficiently whether you are a beginner or an advanced learner. We welcome you to inform yourself about our Spanish courses below and to register for the kind of course that suits you the most.
In our Spanish Group Courses…
…you have fun learning Spanish together with the other course participants and learning in a group motivates. Since our Spanish courses are offered in different levels, the knowledge for all participants are similar. Our Spanish group courses are always offered in all levels so you can be sure to find the right one for you.
Normally four or five persons participate in a group course, which makes sure that each participant gets enough attention and support to learn Spanish efficiently.
If you want to make progress even faster you should consider a Spanish intensive group course.
Beside the mentioned group courses, which are all based on the Common European Framework of Reference for Languages, we also offer Spanish conversational courses in which you improve your conversational skills.
The Spanish Private Lessons…
…are ideal when you wish to learn Spanish independently. Our language school offers you the flexibility you need, since you decide when, where and even for whom the private lessons should be for. You decide if you want to let family members or friends join the lessons and you do not need to pay extra if doing so.
We make sure that your Spanish private course is tailored to your needs; maybe you need a certificate acknowledging your Spanish skills or you need to learn Spanish for your professional life?
Also our Personal (Face-to-Face) Spanish Online Courses…
…gain more and more popularity. As with the classic private lessons, the Spanish online lessons are tailored to your needs and you have the flexibility to decide about when and where you want to be teached. Furthermore, you decide if you want family members or friends to be able to join the Spanish online course without any additional costs for you or for them.
Since the content of the private online course is aligned to the purpose you have for learning Spanish and since the pace of the course is based on your personal preferences, you will notice that this is a very efficient way of learning Spanish.
All you need for your Spanish online course is a computer with webcam and for example Skype or Zoom.
We were very happy with our teacher! She was very well prepared and structured, so that we could cover all content we had planned. Her behavior was very kind and professional - everything was perfect.
Since I booked private lessons, I can plan my lessons as I want to without sticking to a more strict course plan. The individual attention and the patient support help me learn the language in the for me right pace. I can also suggest certain topics that I would like to have covered during the lessons. We always have a lot of fun in the lessons. I am thrilled and always participate with pleasure.
I learned a lot in my language course and I want to thank you for that. I also wish you all the best for the future!
I liked the language course very much because my teacher was very thoughtful and friendly. Since I had a private course, my teacher could pay attention to me all the time. Because of that, I made major progess fast and I learned the important things about the Portuguese language very fast. My host parents were very surprised that I understood so much. I will get back to you again if I would need more Portuguese lessons.
I had an online course that was very good! The language teacher was competent and explained the content very well. I especially liked the verbal exercises. Since I had online lessons, I didn't need to waste any time on going anywhere and I think I learned Portuguese very fast. With me gained knowledge in Portuguese I am now prepared for my relocation to Sao Paulo. If I have time I will contine my lessons from there. I wish you all the best for the future!
For our Spanish Business Courses…
…we are pleased to write a suitable quotation according to your company's terms and expectations.
Many companies of different sizes and within different industries have confidence in us and our language courses, which we offer in the highest possible quality and to attractive prices.
In addition to our Spanish language courses we also offer our business customers intercultural trainings, in which the understanding of your Spanish-speaking business partners or customers is enhanced. The intercultural training can be offered as a seminar or as a course.
You decide if you prefer to have the Spanish classes in-house or rather in our office.
Some of our Business Customers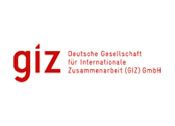 Our Language School in Munich
Our language school is located in Maria-Luiko-Str. 7 in Munich and can be reached in two minutes walking distance from the tram station Leonrodplatz.
If you prefer to go by subway, you reach our language school afoot within about 20 minutes from the subway stations Maillingerstr. (U1 or U7) or Theresienstr. (U2).
There are also plenty of parking lots in the area.
We hope that we could interest you in our language school and we look forward to meeting you in person.