Our Language School in Munich offers Business Language Courses for 38 Languages
We offer you full flexibility by letting you decide when, where and for how many participants you want to schedule your language courses. The classes can take place in-house, in Sprachakademie Dantas' office, online or in any other location that you prefer.
Albanian – Arabic – Brazilian Portuguese – Bulgarian – Chinese – Croatian – Czech - Danish – Dutch - English – Estonian – European Portuguese – Finnish – French – Georgian - German – Greek – Hebrew – Hindi – Hungarian - Indonesian – Italian – Japanese – Korean – Latvian – Lithuanian – Norwegian – Persian – Polish – Romanian – Russian – Serbian – Slovak – Spanish - Swedish – Thai – Turkish - Ukrainian
Language School located directly at Leonrodplatz - Maria-Luiko-Str. 7 in Munich
Based on your terms and conditions we are happy to provide you with a quotation and based on the goals you have with the language courses we offer you a curriculum, which makes sure that the courses are aligned with your company's goals and that your employees make progress efficiently.
Many companies of different sizes and within different industries have confidence in us and our language courses, which we offer in the highest possible quality and to attractive prices.
You are welcome to request a free trial lesson or a quotation below.
Price per Hour (45 Minutes)
Private Courses (one participant)

Upon ordering…
… up to 10 hours: from 40 Euro / hour
… up to 20 hours: from 38 Euro / hour
… more than 20 hours: from 36 Euro / hour
Group Courses (several participants)

Upon ordering…
… up to 10 hours: from 50 Euro / hour
… up to 20 hours: from 48 Euro / hour
… more than 20 hours: from 46 Euro / hour
Some of our Business Customers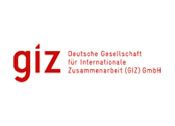 Our Language School in Munich
Our language school is located in Maria-Luiko-Str. 7 in Munich and can be reached in two minutes walking distance from the tram station Leonrodplatz.
If you prefer to go by subway, you reach our language school afoot within about 20 minutes from the subway stations Maillingerstr. (U1 or U7) or Theresienstr. (U2).
There are also plenty of parking lots in the area.
We hope that we could interest you in our language school and we would look forward to meeting you in person.